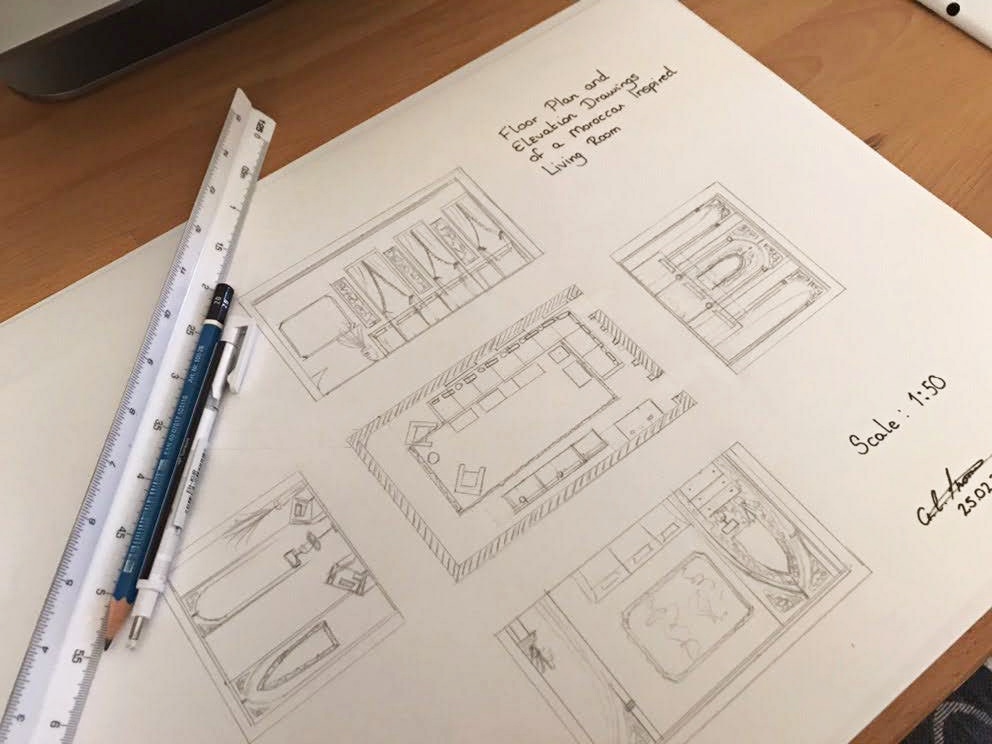 Amy is currently studying interior design degree at BAID and had no prior drawing experience when taking this course. This is what she was managed to produce. Check out her Instagram page HERE. You can do it too!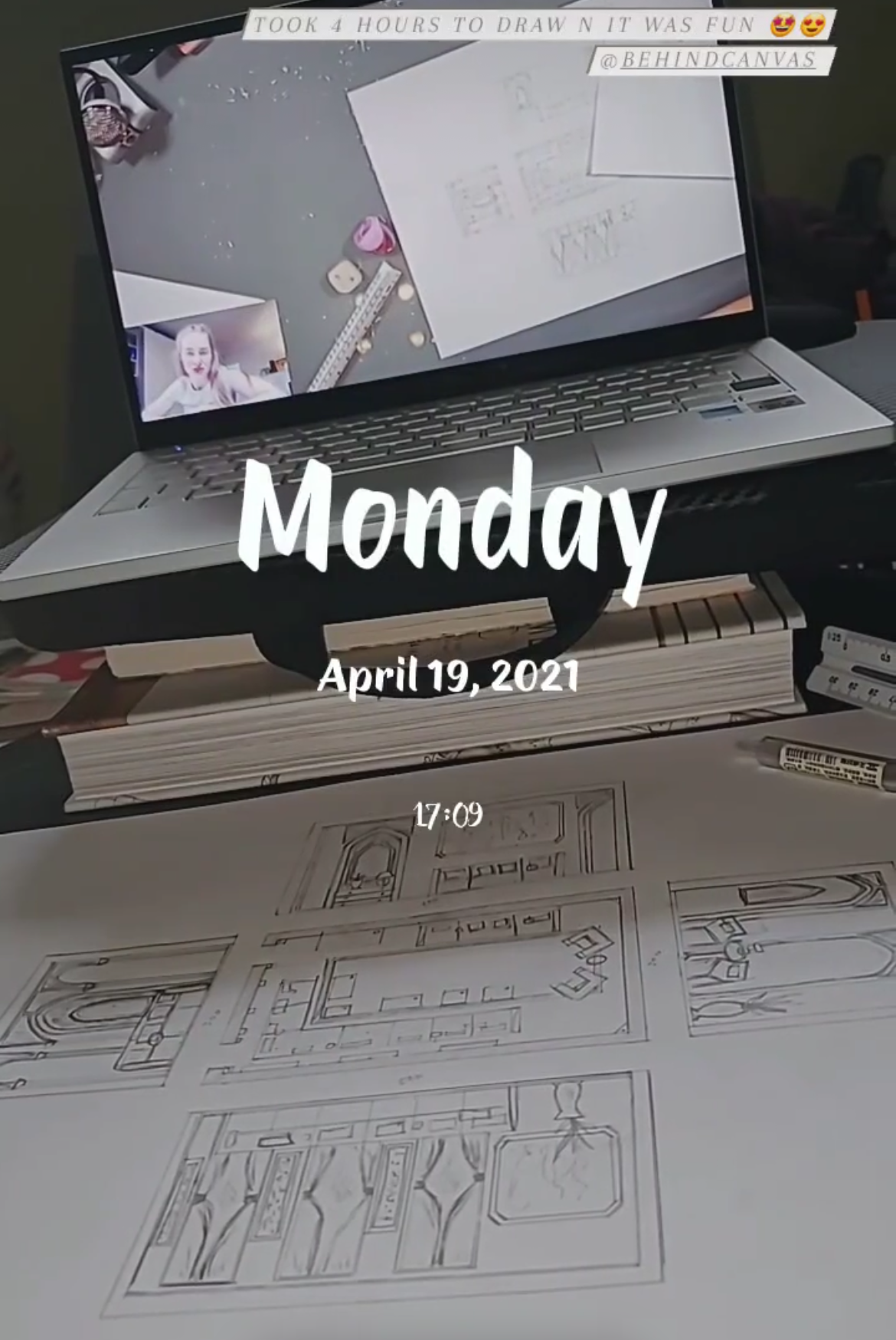 Alysha is currently studying her interior design diploma online and sketching is a very important part of her studies. Click HERE to check out Alysha's Instagram for more sketches!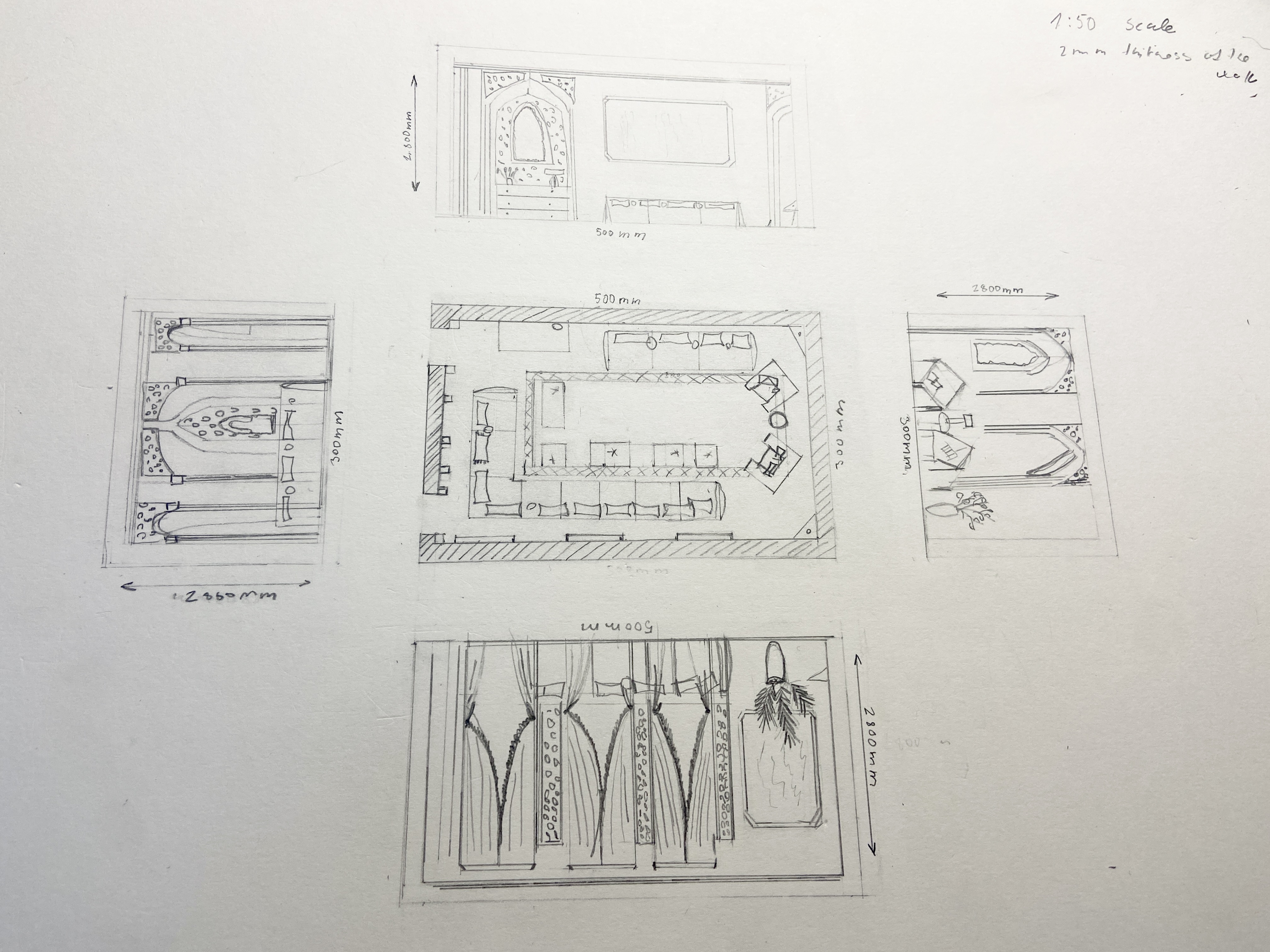 Zuzana is an interior design student at BAID, UK and this was was her first course she has enrolled onto here at BehindCanvas in order to work on her sketching. Click HERE to check out Zuzana's Instagram for more sketches!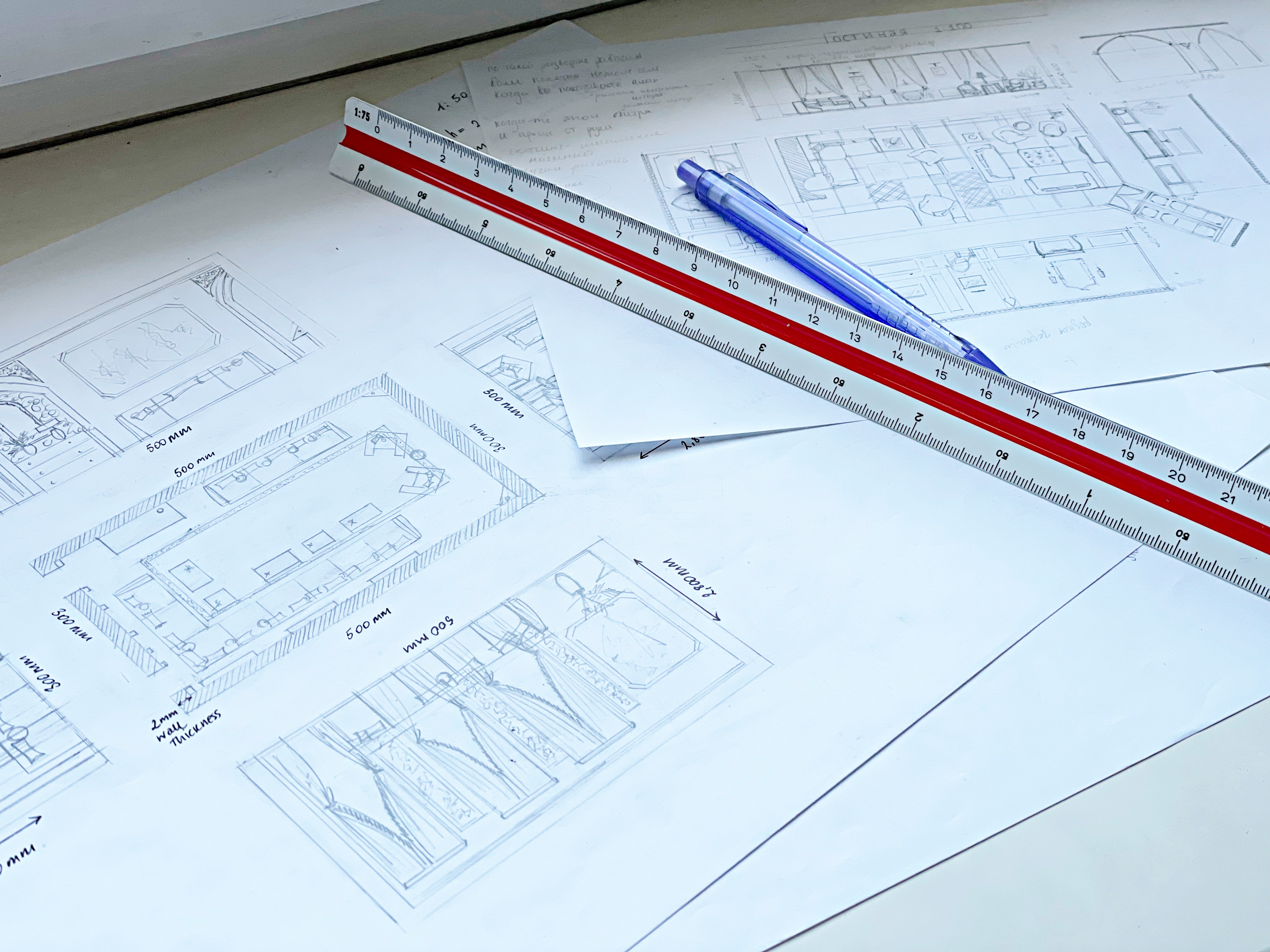 WHAT'S INSIDE THIS COURSE?
In this 1,5 hour course you will learn how to draw elevations of all four sides of a room in 1:50 scale on A3 size of paper. You will also learn how to sketch scaled mini floor plans to accompany your elevations. When recording this session I was particularly inspired by Moroccan style furniture with its intricate textures and busy patterns. All you need to complete this course is a metric ruler, a pencil and a rubber!
SUITABLE FOR BEGINNERS
BUY THIS COURSE + GET A COURSE ON SKETCHING MATERIALS FOR FREE!
More info inside the course.
COURSE CONTENT
Available in days

days after you enroll

COURSE CURRICULUM
"THE COLOURS AND DESIGN OF A HOME SHOULD BE A REFLECTION OF THE PEOPLE WHO LIVE INSIDE."